Mechanical Department
Facilities available in the Department:
Automobile Engineering Laboratory
Cut sectional model of TATA SUMO chassis
Chassis Dynamometer for four wheeled vehicles
Automatic transmission test rig
Cut sectional models for different steering mechanisms
Rack and pinion type steering system
Re-circulating ball type steering
Worm and roller type steering
Power steering system
Cut sectional models for suspension systems: Front suspension system and rear suspension system
Cut sectional models for fuel supply system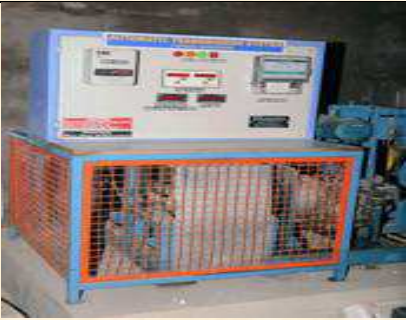 Mechanical System Design Laboratory
Thermal Cycling Furnace Dip Coating Machine
DEFORM software
ABAQUS software with XFEM
FE-safe software with Thermo Mechanical
Fatigue and Turbo Life modules
Pin on Disc wear test rig
Hydrodynamic bearing test rig
Air Jet erosion test rig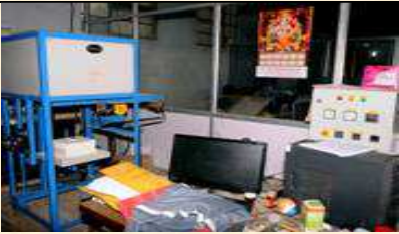 Refrigeration and Air Conditioning Laboratory
Refrigeration units
The following setups are in refrigeration section:
Vapor absorption refrigeration system
Vapor compression refrigeration system
Ice plant system
Electrolux Refrigerator
Vortex tube refrigerator (R434)
Gas charging units
Air-conditioning units
Air-conditioning system
Desert cooler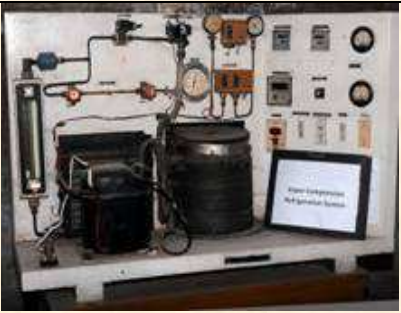 Steam Engine Laboratory
Gas turbine. Nestler boiler.
Seprating and Throttling calorimeter.
Surface condenser, Thermometers and stopwatch.
Compressor test rig.
Turbine with condenser, Pump, Dynamometer and Measuring tape.
Babcocks and Wilcox boiler model.
De laval turbine and Parson\92s turbine model.
Locomotive boiler model.
Lancashire boiler model.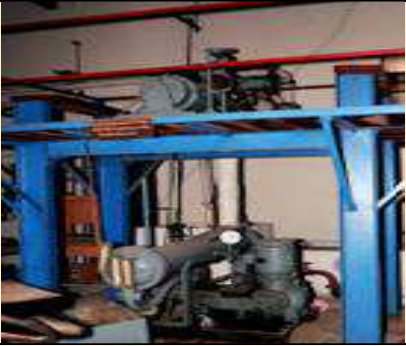 Internal Combustion Engine Laboratory
Computerized single cylinder SI engine coupled with eddy current dynamometer.
Four cylinder Four stroke MPFI petrol Engine with Hydraulic Dynamometer.
Variable compression ratio petrol Engine test ring with swinging field DC dynamometer.
Multi cylinder Kirloskar Diesel Engine with Hydraulic Dynamometer.
Four stroke single cylinder Kirloskar Diesel Engine with Electric dynamometer.
Single Cylinder 4 stroke Petrol Engine.
Two stage Reciprocating Air Compressor.
Fuel injection pump test bench
Gas calorimeter
Two stroke petrol engine model (cut section)
Diesel engine cut section Model
V8 Ford petrol Engine
2 stroke petrol Engine(Model)
4 stroke petrol Engine model
Smoke meter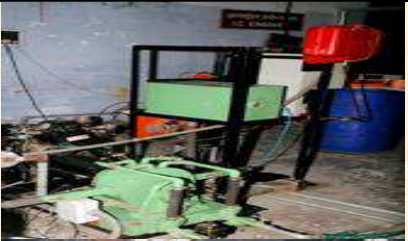 Computer Aided Design Laboratory
CATIA
Solidworks
Hyperworks (Optistruct)
MATLAB
100 Workstations
Heat And Mass Transfer Laboratory
Pin fin apparatus.
Composite wall apparatus.
Metal cylinder with electric heater.
Metal bar of brass.
Insulating powder and thin walled concentric spheres of copper.
Blower to supply air.
Gold plate copper tube and plain copper tube.
Heat pipe demonstrator.
Stefan Boltzman apparatus.
Emissivity measurement apparatus.
Stainless steel tube and copper tube.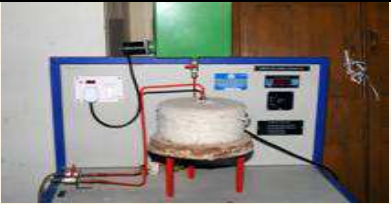 Machine Tools And Advanced Machining Laboratory
Electric Discharge Machining System
Laser Cutting System
High Speed Precision Lathe
Tool Grinder
Tool Makers Microscope
Surface Roughness Tester
Digital Semi Microbalance
Metallographic Grinding/Polishing Machine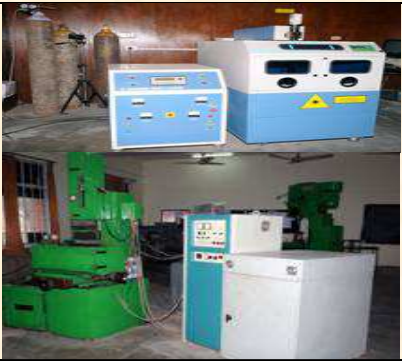 Computational Research Lab
Total 12 Nos. of HP Compaq 8200 Elite SFF PC
With Intel(R) Core(TM) i7-2600 CPU @ 3.40 GHz and 2.00 GB installed memory (RAM).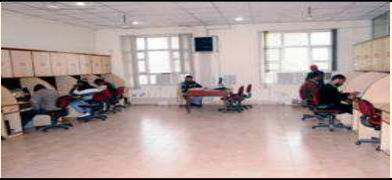 Computer Aided Manufacturing Laboratory
H. M. T. CNC T-70 AMC No. 94252
HMT VMC200T M/C No. 97031
HMT VMC 200T M/C No. 97030
HMT VMC 200T PC M?C No.97064
Lathe 3 Jaw chuck for Orac
X-Y Plotter Graphics 8 Pens
PC-AT/CPU No.2001 Monitor
Magnetic Starter for CNC Lab P. No. 320
Servo Controlled A/C 30 KVA for P&D 320
CNC Turning Machine P &D. 320 PMT
Air Compressor KAC
Enterprise 460 CNC Lathe
HMT CNC Train Master T 70 PC with Color Monitor 94276
6 Axis Robotic Arm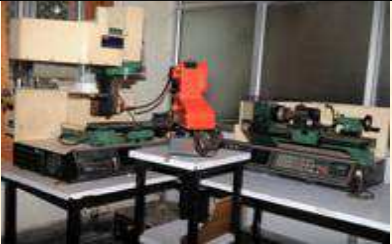 Materials Characterization Laboratory
Dynamic Mechanical Analyzer (DMA)
Micro hardness tester- under procurement process
Sample mounting machine- under procurement process
Grinding Polishing machine- under procurement process
Precision electronic weighing balance- under procurement process
Ultrasonic cleaner - under procurement process
Slow speed sample saw - under procurement process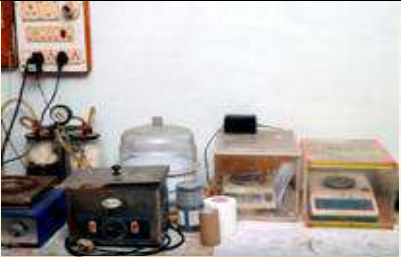 Instrumentation Laboratory
Linear variable differential transformer apparatus
Proximity tutor (Capacitive type)
Resistance thermal detector (RTD)
Luxmeter
Elastic transducer
Strain gauge (quarter, half and full bridge circuit)
Bimetallic Transducer
Bourdon pressure gauge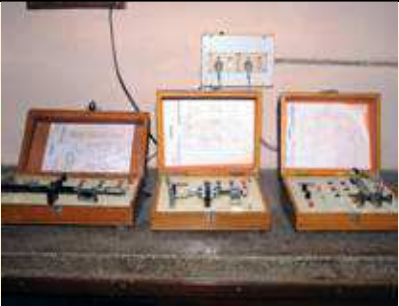 Machine Elements Laboratory
10 Ton servo hydraulic Material Test System of MTS US make
2.5 ton Compact Servo hydraulic Material Test system BISS Make
Shimadzu Micro hardness tester
Modular Compact Rheometer MCR 52
Electric Oven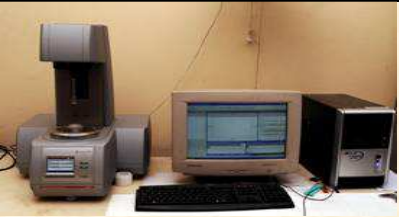 Metrology Laboratory
Floating carriage micrometer
Clinometer
Tool makers microscope
Slip gauges
Vernier callipers
Micrometer
Depth gauge
Product Design and Manufacturing Laboratory
20 Nos PCs for PG thesis students
Tezro workstation
Optical Measuring Microscope (DST funded)
Surface Roughness Tester (DST funded)
Mechatronics and Virtual Instrumentation Laboratory
Mechatronics Training Package
Linear Conveyor System and Sensor Kit
Rotary table with Sensor Kit
X-Y table
Robot development Kit with Programming in C and Compatible Microcontroller board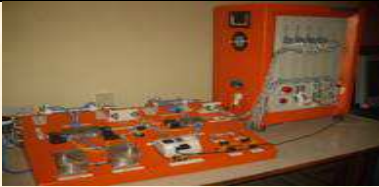 Thrust Areas of the Department:
Thermal Engineering
Turbo Machines
Energy Management
Heat and Mass Transfer
Optimization
Functionally Graded materials
Computer Aided Geometric Deisgn
Industrial Engineering
Supply Chain Management
Advanced Manufacturing Processes
Micro/Nano Manufacturing process
IC Engines
Robotics and Mechatronics
Refrigeration & Air Conditioning
Surface Coating Technology
Modeling & Simulation
Operations Management
Composite Materials
Biomechanics